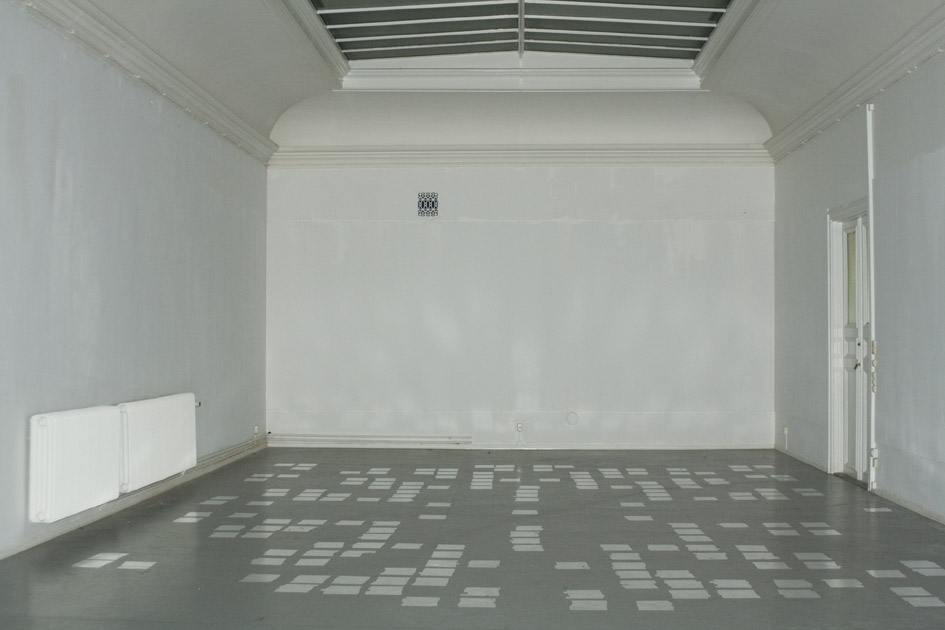 partiture, floor installation, various size and scale, 2007-2010
The floor pattern forms a system of notes whereby one square represent one tone. The choir is then instructed to walk over it and sing according to the performance description:

Stand on a line with the six other persons sholder to sholder, feets just before the
first row of the pattern. Everyone positioned so that one person stand by one square.
Take one step forward, at the same time as the five other persons.
If you step on a square, sing a tone. Don't sing if there is no square.
Wait til all persons in your line are finnished singing. Take the next step forward all together in a line
Repeat action, if square, sing, if no square don't sing.
Wait. Start walking all together at the same time.
Walk like this over the pattern until the end of the row, split and walk round til
the beginning of the pattern.
Start again.